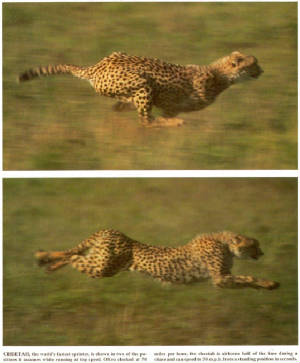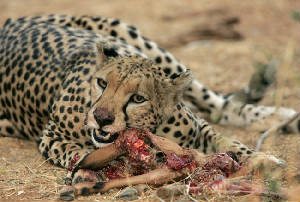 The cheetah is a carnivore. Their diet includes birds, rabbits, young wart hogs, sables, and springbok, gazelles and impalas. They especially like antelope.
A cheetah can kill a hare in one single bite through the skull. However, whether the meal be big or small, the cheetah always eats fast. This is because if ever challenged, the cheetah will likely lose.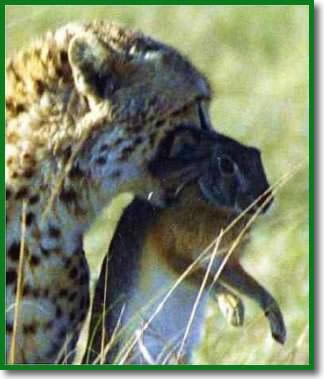 A cheetah will hunt by prowling through the grass quietly until it's near enough to its prey. Then it quickly rushes to the kill. The chase will last until the cheetah catches it's prey or simply just gives up. A cheetah can run as fast as 70 miles per hour for short distances.
Cheetahs hunt during the day. They will usually attack medium sized or reasonably small sized antelope. The cheetahs greatest hunting tool is it's speed.